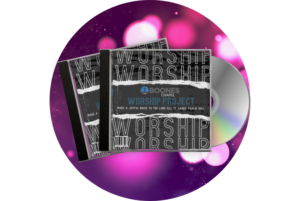 WORSHIP PROJECT CD
Order your copy of Boones Chapel's Worship Project!
1 for $10, 2 for $18, or 3 for $25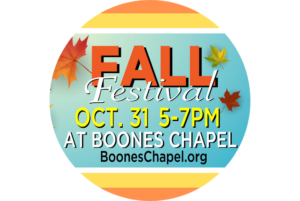 FALL FESTIVAL
Boones Chapel's fall festival is one of the largest outreach events each year. If you would like to help with Fall Fest 2021, please click here to sign up. To preregister, click here.
WINTER BLAST

LIVESTREAM SCHEDULE
Sunday at 8:00 AM and 10:30 AM: Worship Service
Wednesday at 6:30 PM: Youth Service
Wednesday at 6:30 PM: Adult Bible Study
PREVIOUS SERMONS
All our sermons are hosted on Vimeo.com. You can see all of them by following the link below. To see previously recorded sermons, click here.


SUNDAY SERVICES
8:00 AM: Kids Worship (4 Year Olds – 6th Grade)
9:15 AM: Sunday School Small Groups
9:15 AM: Preschool and Kids Sunday School
10:30 AM: Worship Service
10:30 AM: Kids Worship (4 Year Olds – 6th Grade)
WEDNESDAY SERVICES
10:30 AM: Wednesday in the Word
6:30 PM: TeamKids – Children's Wing
6:30 PM: Youth – Youth Worship Center
6:30 PM: Adults – Worship Center
Boones Chapel Baptist Church