"Watch, stand fast in the faith, be brave, be strong.
Let all that you do be done with love."
BE FAITHFUL, BE BRAVE, BE STRONG!
Welcome to the Boones Chapel Men's Ministry page! The sole purpose of this ministry is to create and empower men to be what God ordained men to be…Leaders. The influence of a male can not be escaped, men will either influence those around him in a positive or negative way. The heart of this ministry is to highly challenge but also equip men to make their influence positive! If you need a small group of men to walk along side of you, to be there for the highs and lows of life, and ultimately push each other to a deeper relationship with Jesus (we all need those things)…This Ministry Is For You!
Men's Small Groups are meeting at various locations and on various days to align with your schedule! Find a meeting that works for you! If you have any questions regarding Small Groups, contact Keston Chatman at keston@booneschapel.org.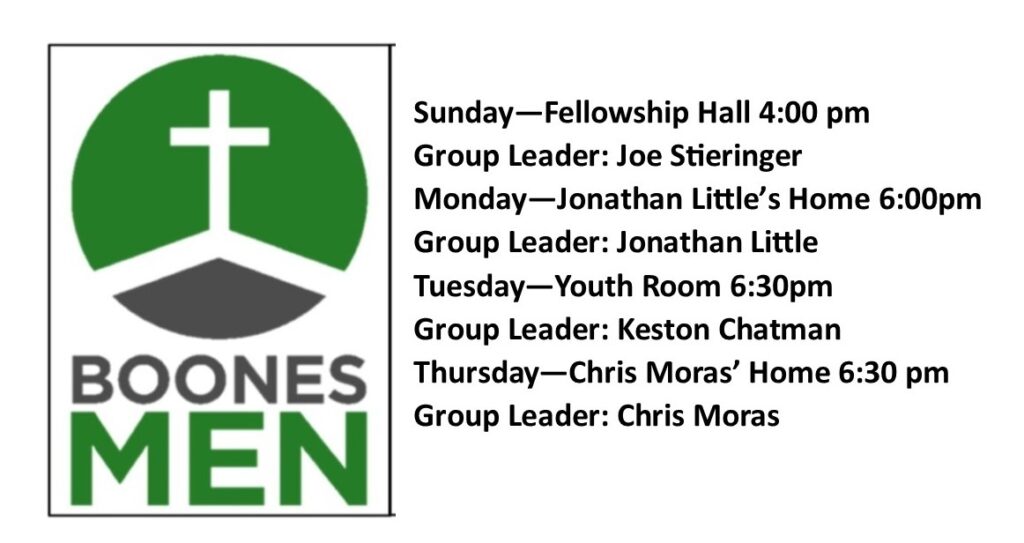 "Preach the word; be ready in season and out of season; correct, rebuke, and encourage with great patience and teaching."
2 Timothy 4:2
– – – – – – – – – – – – – – – – – – – – – – – –