"Watch, stand fast in the faith, be brave, be strong.
Let all that you do be done with love."
BE FAITHFUL, BE BRAVE, BE STRONG!
Welcome to the Boones Chapel Men's Ministry page. If you are not involved with a men's group and are looking for a group of guys who will care about you with the love of Christ, then w

e hope that you will be motivated to get involved in one or more of our men's ministries.
Here is an overview of what we have going on: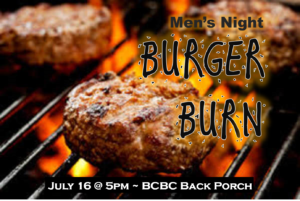 OUR NEXT BOONESMEN EVENT!
Men's Night this month will be Saturday, July 16, 5-7pm on the Boones Chapel Back Porch. We're gonna grill out some Burgers with all the fixins (not just ketchup & mustard) and hang out on the back porch.
Just bring yourself, your Bible, your appetite, a friend and be prepared for good fellowship and a great time in the Word of God with guys just like you! All men and boys, single or married, young or old are invited!
This event will feature guest speaker

Mitch Whidden

, Pastor at Oak Hill Baptist Church, Sonora, Kentucky.
For more information Contact Jay Penton at jay@booneschapel.org or 334-303-9164.
______________________________________________________________________________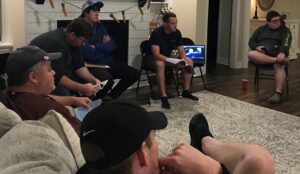 Small group is a place where men start real conversations and authentic friendships are built, and spiritual maturity is cultivated. We have several small groups that meet at various times during the week both on campus and at individual homes. We use the Bible with the Man Card curriculum from Men in the Arena ministries as a guide to lead men in discussions about integrity, apathy, family, leadership and God's calling in our lives.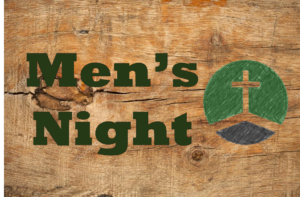 Men's Night is a quarterly event held on Saturday or Sunday on the Boones Chapel campus in the gym, back porch or at the fire ring on the hill. It is Man Church gathering with food and fellowship and a time for men to gather, meet friends, get to know each other and get plugged in to the ministries of the church. A guest speaker will share a message from God's word to challenge men.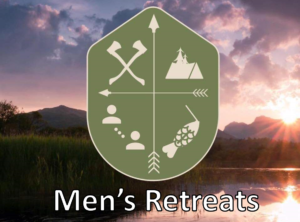 Retreats are designed to make it possible for men to take a step back from their day-to-day life demands and activities. They are usually over a weekend with other guys and designed to be fun, adventurous and have spiritual activities and bible study time to grow closer to God. This year we will once again be attending the Element 26 Men's Retreat at beautiful Fort Bluff in Dayton, Tennessee. The dates for this retreat are October 14-16 and registration fee is $60 per man before July 31. Register online by clicking here and contact Jay by call, text or email: jay@booneschapel.org or 334-303-9164
Contact Men's Minister Jay Penton at 334-303-9164 or email jay@booneschapel.org.
BoonesMen recommends Men in the Arena ministries and their weekly podcast for men, books and curriculum for personal and group study which are available both online and in print and their FB forum for men. Check it out at meninthearena.org.