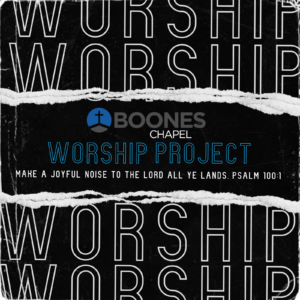 For the longest time I've wanted to do a recording of our Worship Teams. We have been blessed with so many talented people. So I finally told the staff I was going to set a date and go for it. Well, it turns out it's a lot more complicated than just turning on a mic and recording a singer. There are so many "bits and pieces" that go together for today's technological world.
Well, we are in the final stages of production. We will offer a pre-sale discount for a few weeks. We hope to have the ccd's in by mid-October. It would be a great time to buy Christmas presents! We will also provide a downloadable option once they get here as well. Thanks to Bro. Matt, the Worship Band, Praise Teams, Choirs, Pete and Jonathan and Team Kids, we hope that we have represented Boones Chapel and Jesus in a great way. Use the link below to get your pre-sale discount.
DISCOUNT PRICES
1 CD/$10 2/$18 3/$25 AFTER THAT
ADD $7 FOR EACH ADDITIONAL CD.
AFTER THAT THE PRE-SALE IS OVER
THEY WILL BE $10 PER CD.
THANK YOU!!
YOU CAN USE THE LINK TO PAY BELOW OR WRITE A CHECK TO BOONES CHAPEL OR FIND A CHOIR MEMBER IF YOU WANTE TO PAY WITH CASH. PLEASE FILL OUT A FORM IF SAN